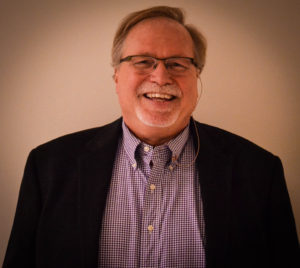 I am so excited to be one of the Pastors at Bethel Presbyterian Church! As the Senior Pastor and Head of Staff, I am proud of what is happening in our community of Faith at the corner of Reed and Bethel Roads. When Jesus Christ is proclaimed and lived out as Savior and Lord, incredible things happen. While attending and graduating from The Ohio State University I spent 15 years on the staff of Young Life here in Columbus and Harrisburg, Pennsylvania. Soon after, I went on to complete a Master's of Divinity Degree from Princeton Theological Seminary, followed by both a Master's in Theology and a Doctor of Ministry Degree from Fuller Theological Seminary in Pasadena, California. Lori and I have 5 grown children and our own little youth group of 5 wonderful grandchildren.
Feb 10, 2019

Our Mission and Ministry

Feb 3, 2019

Making a Lasting Investment in Others

Jan 27, 2019

What Are You Counting On?

Jan 13, 2019

Acknowledging the 'Worth-ship' of God

Jan 6, 2019

Looking Like Jesus

Dec 24, 2018

O Holy Night

Dec 16, 2018

Joyfully Joyful

Dec 2, 2018

Hope for the Hopeless

Nov 30, 2018

Being Dearly Loved

Nov 18, 2018

Begin with the End in Mind!