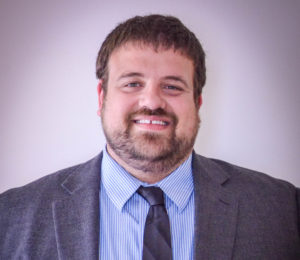 It is an honor to be called to Bethel Presbyterian Church as the Associate Pastor of Congregational Care. In addition to overseeing the Deacons and Care ministry, my responsibilities include: Congregational Connections, Outreach, Small Groups, Contemporary Worship, and Children and Family ministries. Before coming to Bethel, I earned my undergrad degree at the University of North Florida in Education, followed by my seminary degree at Gordon-Conwell Theological Seminary in Jacksonville, Fl. I am married to the beautiful, Keri Horst, and we have a wonderful daughter named Clara. I look forward to seeing how the good news of Jesus Christ will continue to be a source of passion and excitement at Bethel, and how we honor the Great Commission in bringing this good news unto the ends of the earth!
Aug 4, 2019

Leftovers

Jul 21, 2019

The Word is Alive

Jun 30, 2019

To Infinity and Beyond!

Jun 2, 2019

Elevation Issues

May 26, 2019

Identity Theft

May 12, 2019

But God…

Apr 7, 2019

Take and Eat: Being Full in Christ

Mar 31, 2019

Being Sheepish About Your Name

Mar 6, 2019

The Mess We've Made

Feb 24, 2019

Speak, Your Servant is Listening!