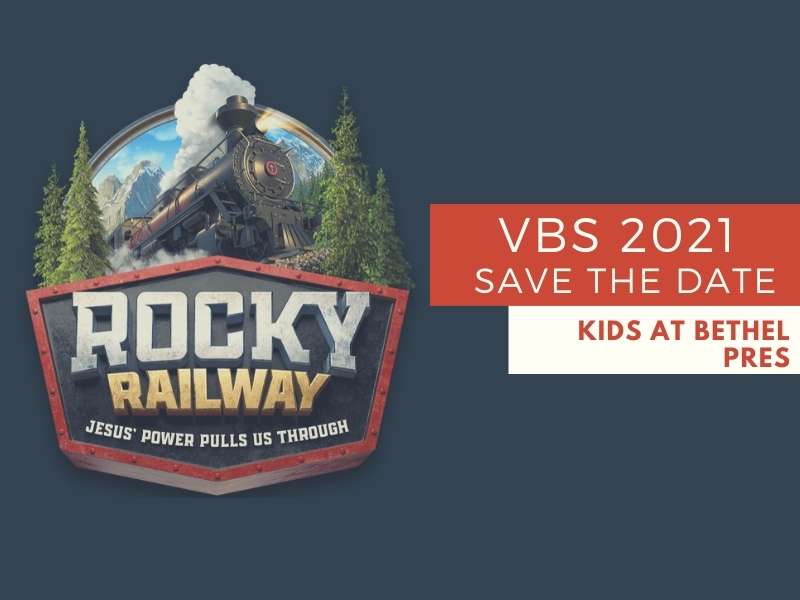 Register Today!
(scholarships available for those in need)
You are invited to the BEST WEEK EVER! Join us everyday at the church as we board the Rocky Railway and learn about how Jesus' power pulls us through!
Questions? Contact Ryann Potter at rpotter@bethelpres.org.
The morning will include games, music, a prepackaged snack, and opportunities to learn about Jesus' power and love.

Large group activities and snack will be held outside (weather dependent), with small group activities taking place inside the church.

Activities will be designed with social distancing in mind, and group sizes will be kept small. However, we can not guarantee that children will be kept spaced apart during our program.
Children should come dressed in weather appropriate, comfortable clothing.

Masks are required for all volunteers and children over the age of 6. Masks are encouraged for those under 6 years old.
Register today because the Bethel Express is leaving the station
June 21 for a VBS adventure!