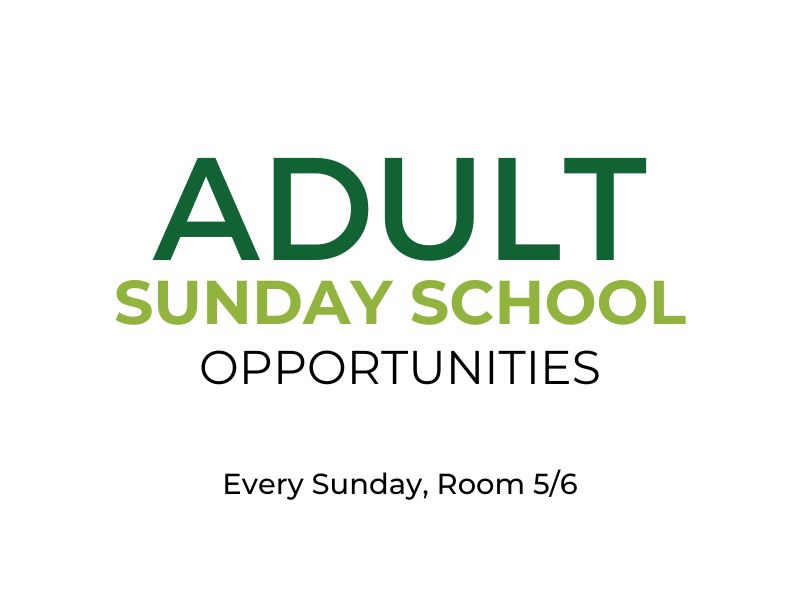 9:30 – 10:30 AM Sunday School:
Join our 1st Service Adult Sunday School for discussion and Bible Study. This class has a small group feel. Led by Kevin Coughlin.
We are currently discussing the Book of Acts.
11:00 AM – Noon Sunday School:
Join our 2nd Service Sunday School for a more traditional style Sunday School and class. Led and taught by a rotating schedule of 6 teachers.
Starting Sept. 10th, we will be studying the book "Epic of Eden: A Christian Entry into the OT" by Sandra Richter. Participants will be looking at and discussing the main covenants in the OT and how it shows the entire Bible as a story of Redemption.
It is not required to read the book in order to attend.