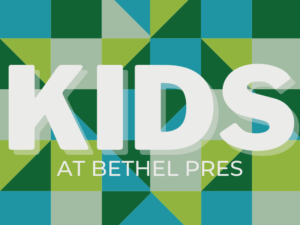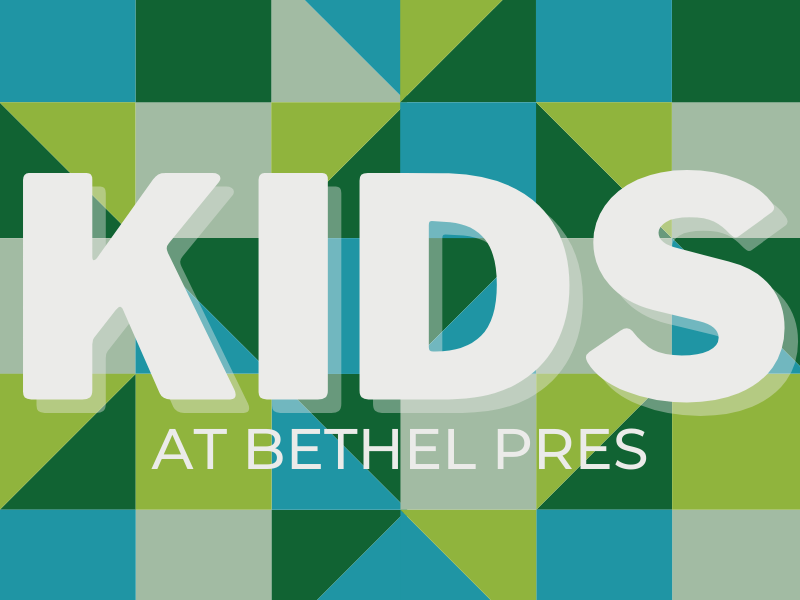 Our Kids at Bethel Pres Ministry is designed to connect with children ages 0 – 5th grade, with a focus on equipping and partnering with families as they lead their children into a life changing relationship with Jesus.
We believe that every child is important, created by God, and worthy of unconditional love, and we look forward to meeting you!
For more information please contact our Interim Director of Family and Children's Ministry, Keri Horst, at khorst@bethelpres.org.
Bethel Kids in Person Sunday School
We offer Nursery Care and Sunday School for ages 0-5th grade at both the 9:30 am service and 11:00 am service.
We would love to see you! Children can be checked-in in our Gathering Space outside of the Sanctuary but will sit with their parents until after the Children's Message. Parents can pick up their children outside Classroom 1 in the Kidspace corner of the Fellowship Hall. Nursery age children can be dropped off in the Nursery before the service and picked up from the Nursery after the service.
Masks are currently optional. We ask that if you or your children are feeling sick in any way, that you stay home and tune in to our livestream of the worship services, as well as enjoy our online Sunday School, until your symptoms subside.
Bethel Kids at Home Online Sunday School
Toddler & Preschool Sunday School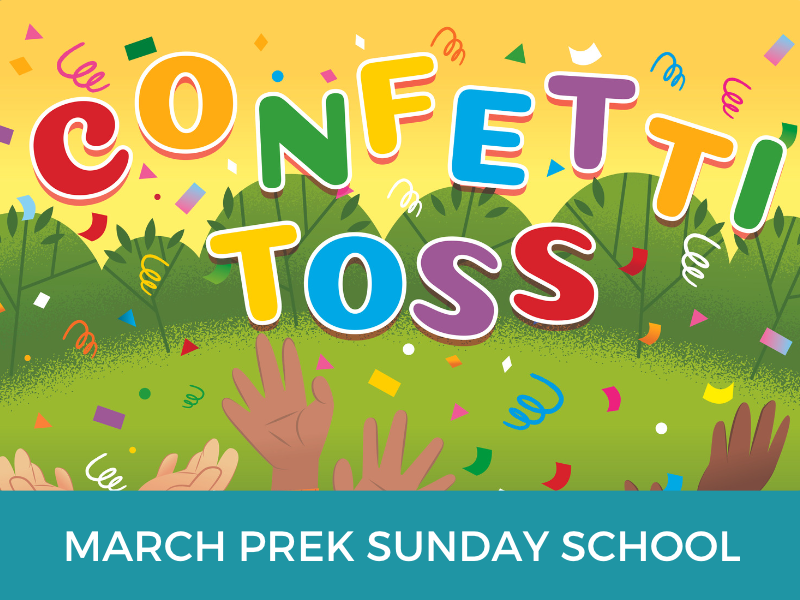 — WEEK 3 – March 19 —
"I can share like Jesus."
(video available 3/18)
— WEEK 4 – March 26 —
"I can love everyone like Jesus."
(video available 3/25)
Elementary (K-5) Sunday School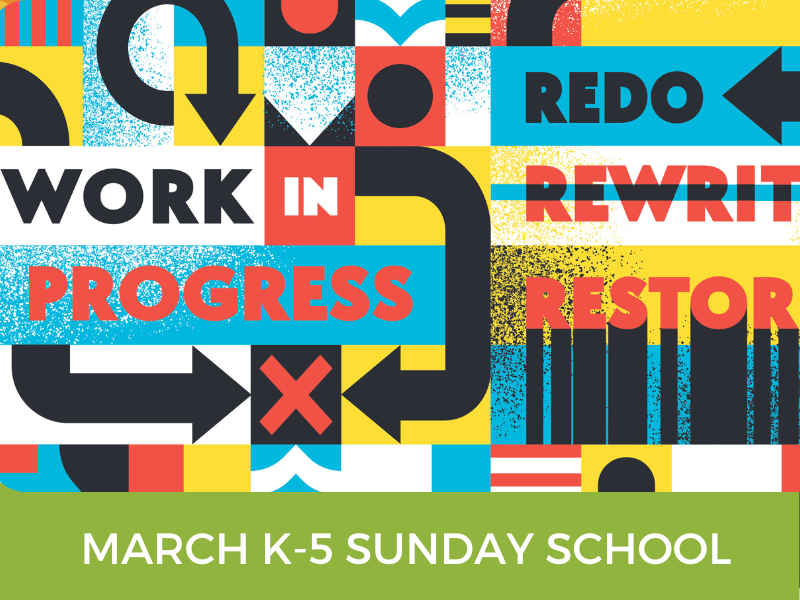 March Videos & Parent Guides:
Links will be posted each week
– WEEK 1 – March 5 –
"Everyone needs forgiveness."
– WEEK 2 – March 12 –
"When you forgive others, it can change them."
-WEEK 3 – March 19 –
"Forgive others because God forgives you."
– WEEK 4 – March 26 –
"God will always forgive
you."