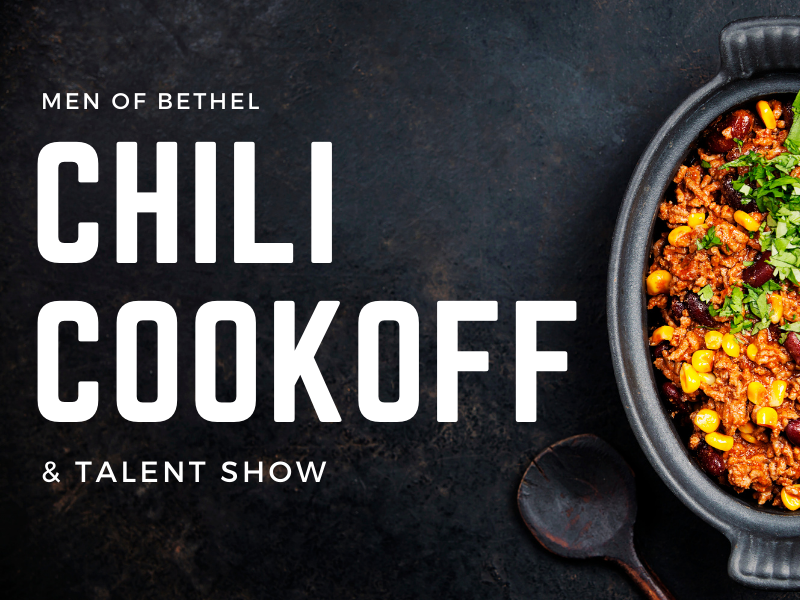 Chili Cookoff
Saturday, March 25
Join us for this annual event, and help us decide who will be the reigning chili champ for the year.
We will spend the evening sampling chili made by the Men of Bethel, voting for our favorites, and then enjoying a talent show where Bethel shows off it's best and brightest! In addition to chili, soup and hog dogs will be available to enjoy.
All ages are invited. RSVP for the event below or sign up to bring chili or to show off your talent in the show! Deadline to sign up to cook or perform in the talent show is Sunday, March 19.