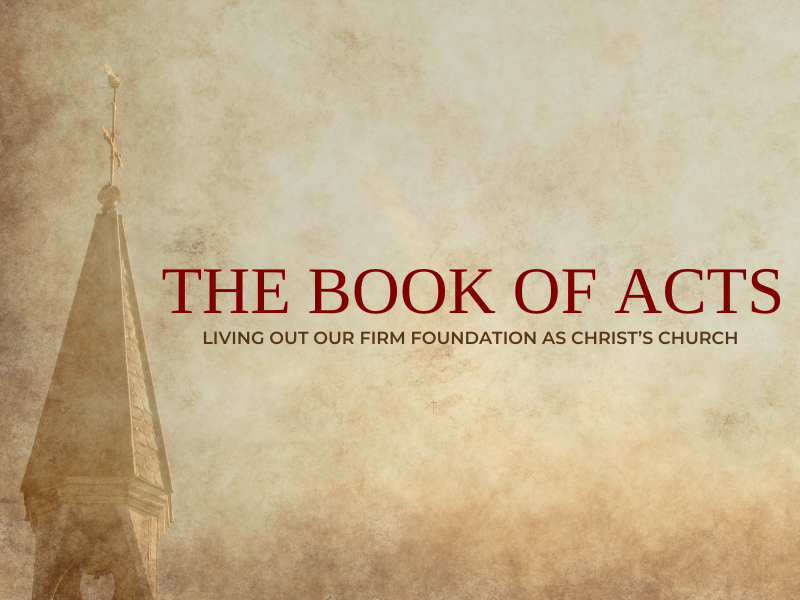 The Book of Acts
2023 Sermon Series
Sometimes we try to complicate church too much. We try to turn it into an attraction—a commodity that is crafted towards desires and preferences of the current age.
Let's not do that anymore. What if we went back to the beginning and our foundation?
The Book of Acts gives us a clear road map of the expectations and mission for the Church. It contains the passion and zeal of the 12 Apostles, the excitement of crowds of people professing a faith in Christ, and instructions and best practices to maneuver the waves of persecution. We are excited to embark on this journey of discovery and renewal in our new sermon series, "The Book of Acts", where we will stand on the firm foundation of the early church in rediscovering God's call for Bethel Presbyterian
"Little Kingdoms Everywhere"
Rev. Jennifer Cronk – 9.24.2023
Note: We do not have a recording of the sermon from Sunday, October 1 due to being at Highbanks Park.
Sep 24, 2023

Little Kingdoms Everywhere

Sep 17, 2023

Laboring Well

Sep 10, 2023

Lead with Love

Sep 3, 2023

Stand By Me

Aug 27, 2023

When Jesus Becomes More Than a Name

Aug 20, 2023

Difficulties in Following Christ

Aug 13, 2023

Hello, Goodbye

Aug 6, 2023

Not Just Another Night with Paul

Jul 23, 2023

Change it Up

Jul 16, 2023

To the Unknown God