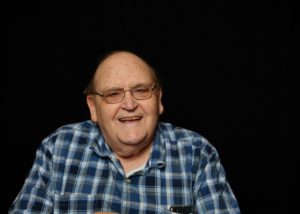 Pastor Emeritus: Jack Watson
It is my privilege to serve as Pastor Emeritus (after having served 33 years as Senior Pastor) at Bethel Presbyterian Church. I am a grad ('60) of Wheaton College where I met my lovely wife now of 57 years, Mary. After Wheaton Grad School, we went to Princeton Seminary in NJ where I received my B. D. (now M.Th.), and Mary earned her "PHT" ("putting hubby through"). After graduation in 1964, I began my first pastorate in Kentland, Indiana. Three of our four sons – Paul, Steve, and Mark were born there. In 1968 we left for Aberdeen, Scotland where I earned my M. Th degree in Church History and Theology. Leaving Scotland in 1970, we came to Bethel Presbyterian Church. Our fourth son, Philip, was born here in Columbus. We served joyously at Bethel until I retired in 2003. For the next five years Mary and I lived in Jacksonville, FL where I was the Theologian in Residence at Mandarin Presbyterian Church (the same church that Pastor Jerry had served as Associate Pastor before coming to Bethel). We have eight grandchildren that range from ages from 23 to 2. What a joy they are!
Mary and I count it one of our great blessings that we can continue worshiping at Bethel. Together with all of you Covenant Partners, we know exciting things are in the future as we seek to "Love, Live, Serve, and Share our Lord, Jesus Christ."!