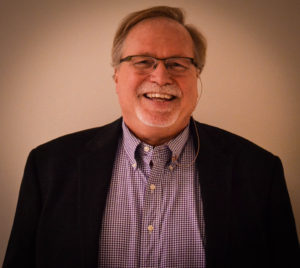 I am so excited to be one of the Pastors at Bethel Presbyterian Church! As the Senior Pastor and Head of Staff, I am proud of what is happening in our community of Faith at the corner of Reed and Bethel Roads. When Jesus Christ is proclaimed and lived out as Savior and Lord, incredible things happen. While attending and graduating from The Ohio State University I spent 15 years on the staff of Young Life here in Columbus and Harrisburg, Pennsylvania. Soon after, I went on to complete a Master's of Divinity Degree from Princeton Theological Seminary, followed by both a Master's in Theology and a Doctor of Ministry Degree from Fuller Theological Seminary in Pasadena, California. Lori and I have 5 grown children and our own little youth group of 5 wonderful grandchildren.
Aug 11, 2019

One-Anothering One Another

Jul 28, 2019

Seeking the Most Important Thing

Jul 14, 2019

How to Talk with God

Jul 7, 2019

First Things First

Jun 23, 2019

Well Done Faithful Steward

Jun 16, 2019

More Than Just Hurting for Others

Jun 9, 2019

God's Treasured Possession

May 19, 2019

The Bible Tells Me So

May 5, 2019

God is Mindful of You

Apr 28, 2019

God Is!