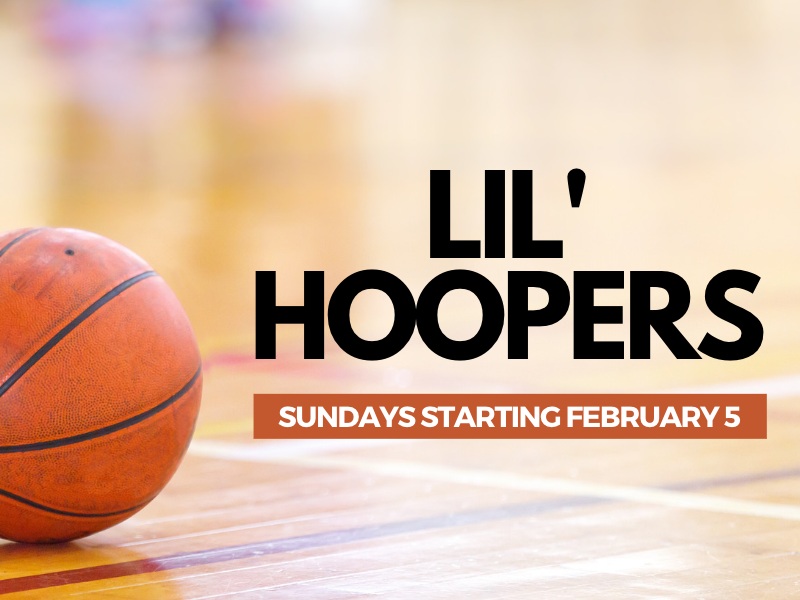 Lil' Hoopers
Sundays, February 5 – March 5
4:00 – 5:00 pm
Cost: $20; Max cost of $40 for Families
Note: We are officially full. Please stay tuned for our Fall Lil' Kickers Soccer Program.
We are excited to announce our upcoming Lil' Hoopers basketball program. All 4 year olds (must be 4 by the end of school year) – 7 year olds are invited to join us for this 5 week program. This program is designed for kids to have fun together learning and playing games centered around basketball.
Sessions will be held from 4:00 – 5:00 pm every Sunday in the Fellowship Hall of the church.
The cost is $20 per child with a maximum for families of $40.
Please bring a water bottle.
Basketballs and snacks will be provided. Each child will receive a tshirt.
Sessions will be led by Coach Tyler Wooddell, who has led several youth sports teams, and his sons.
A parent or guardian must stay at Bethel during each session. Space is limited – registration is first come, first served.