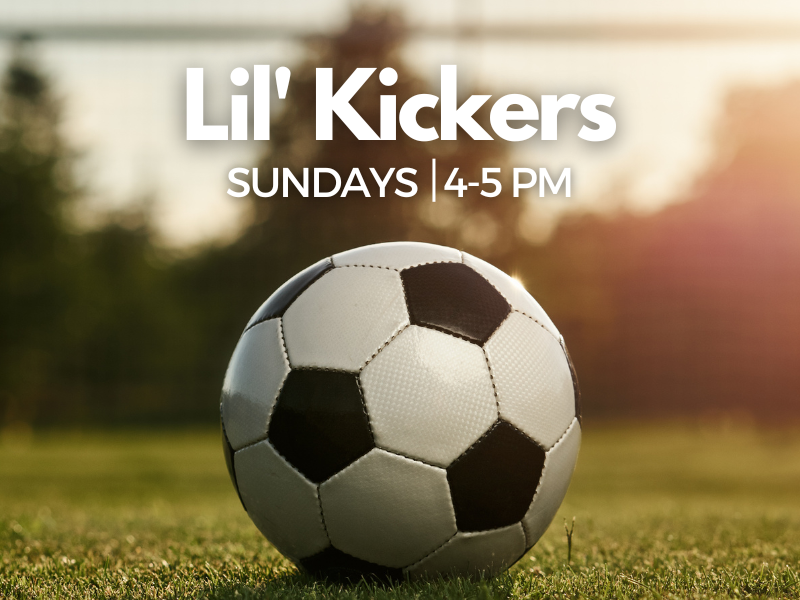 Lil' Kickers
Sundays, Sept 10 – Oct 8, 2023
4:00 – 5:00 pm
Cost: $25
(scholarships available)
All 4 year olds* – 7 year olds are invited to join us for our upcoming Lil' Kickers Soccer sessions at Bethel. This program is designed for kids to have fun together learning and playing games centered around soccer.
*must be 4 years old by Sept. 10, 2023
Sessions will be held from 4:00 – 5:00 pm every Sunday on the field next to the playground.
The cost is $25 per child.
Please bring a soccer ball (size 3 is recommended but not required) and a water bottle.
Snacks and a t-shirt will be provided.
Sessions will be led by Coach Tyler Wooddell, who has led several youth sports teams including multiple seasons in MOSSL soccer league.
All children aged 4 yrs old must have a parent or guardian who is prepared to be on the field with the child if necessary. For children ages 5-7, parent participation is optional; however, a parent or guardian must stay at Bethel during each session.