Bethel at Home
Live
Worship Service
Welcome to Bethel Presbyterian Church!
We are so glad you are here, and hope that you are encouraged and reminded of the love that Jesus has for you, and the purpose that he has for your life. We pray that you will feel as at home with us as you would if you were physically with us in our building.
Please note that our Live Streaming is constantly improving as we work towards ensuring the quality of your experience.
We would love for you to fill out a
Connect Card
below to let us know you joined us this morning, and please include any prayer requests you might have. If you have any children, we would also encourage you to check out our
Bethel Kids at Home
online Sunday School also linked below. This online experience is designed for children aged older toddler through 5th grade, and includes engaging videos and parent guides to help your child connect with what they are viewing.
– Pastor Jerry Kasberg
Worship Streaming Schedule:
Sunday at 9:30 am (Traditional Service)
Sunday at 11:00 am (Contemporary Service)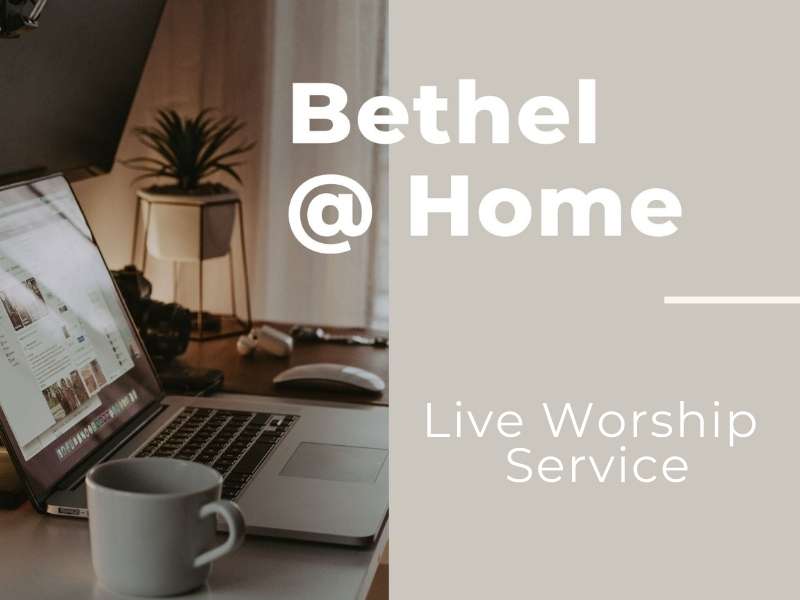 Streaming Instructions:
Click the image to be taken to our live stream on YouTube. Once the service starts a video will appear that has a red icon in the bottom right-hand corner that says "Live." Click the image to be taken to the live video of the service.