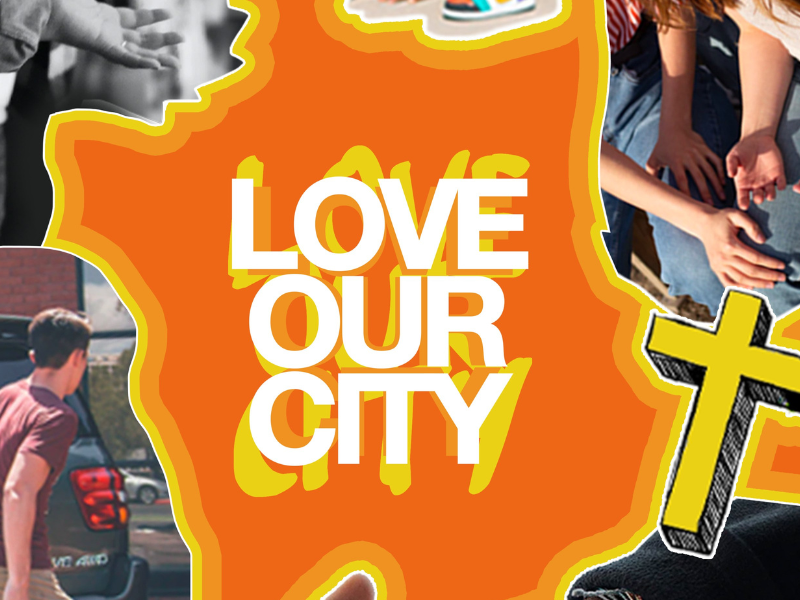 Love Our City Columbus
Tuesday, August 2 – Thursday, August 11
Love our City Columbus was born out of a desire to see local churches come together without agendas to partner together to love the people around our neighborhood well. Coming off a past year of division and struggle in our nation we feel the need to come together in a way we have not done before so that we can go further than we could on our own. As a result, we are partnering with several local churches to impact our surrounding community in a special way.
We heard someone once ask a question: "If your church burnt down today, would the community around you notice?" We want that answer to be a resounding YES because of our united and consistent love. We ask you and your family to join us as we need each one of you to be involved to accomplish the dream of reaching Columbus for Christ.
Events
Tuesday, August 2 – National Night Out – 6:00 – 8:30 pm
Come out to this special opportunity to support our local community. This event will be held at and sponsored by Northwest Church of the Nazarene.
Thursday, August 4 – International Picnic Outreach & Boating – 6:00 – 9:00 pm
We'll be partnering with International Friendships to have a special connection evening at Scioto Park connecting with international students and families. We'll have food, free kayaks, paddle boards, a canoe, and a ton of other fun ways to connect.
Sunday, August 7 – Vision Night, Prayer Walks, Worship & Ice Cream Night – 6:30 – 8:30 pm
We'll be meeting at Linworth Baptist Church to share some ice cream, worship and pray corporately, and then head out to locations all around the area to pray and connect with people.
Wednesday, August 10 – Neighborhood & School Cleanup – 6:30 – 8:30 pm
We'll be doing outdoor work projects at Centennial HS & Ridgeview MS. Bring your gloves, tools, and be ready for some outdoor work together to make these schools look great. Launch point will be Linworth Road Church.
Thursday, August 11 – $1.00 Carwash & Local Business Outreach – 6:30 – 9:00 pm
The plan for this evening is to do a $1 car wash at Bethel Presbyterian Church and then have teams take care packages to local businesses for their employees.
Tuesday, August 2 – Thursday, August 11 (during office hours) – School Supply Drive
We will have opportunities to drop off school supplies at Bethel Presbyterian Church and give towards the special needs learning room culminating in our final celebration.