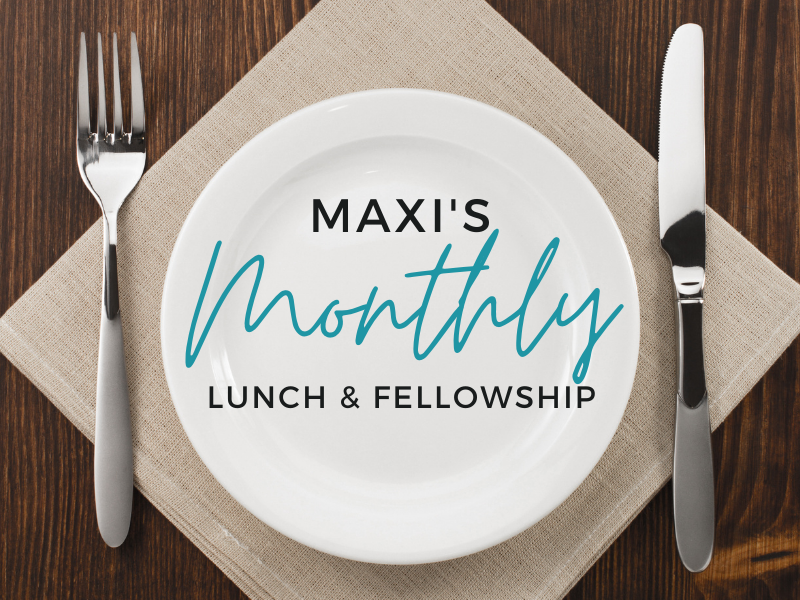 MAXI'S Monthly Lunch
Third Thursday of Every Month
12:30 pm
at Bethel
Our MAXI's Ministry* would like to invite you to gather with them for a prepared meal, fellowship, and short program. All ages are invited to attend. The cost is $10.00.
*Our MAXI'S Ministry is designed for those 50+ but all are welcome to attend. For more information on our MAXI'S Ministry, click
here
.
Upcoming Dates:
Thursday, August 18 – Der Dutchman – 445 S Jefferson Ave, Plain City, OH 43064
Program: Join us for a special lunch at Der Dutchman as we kick off MAXI's for the fall, discuss our upcoming programs, and socialize.
Meal: Buffet or individual entrees from the menu. Individual checks.
Thursday, September 15
Program & Meal TBA
Program & Meal TBA