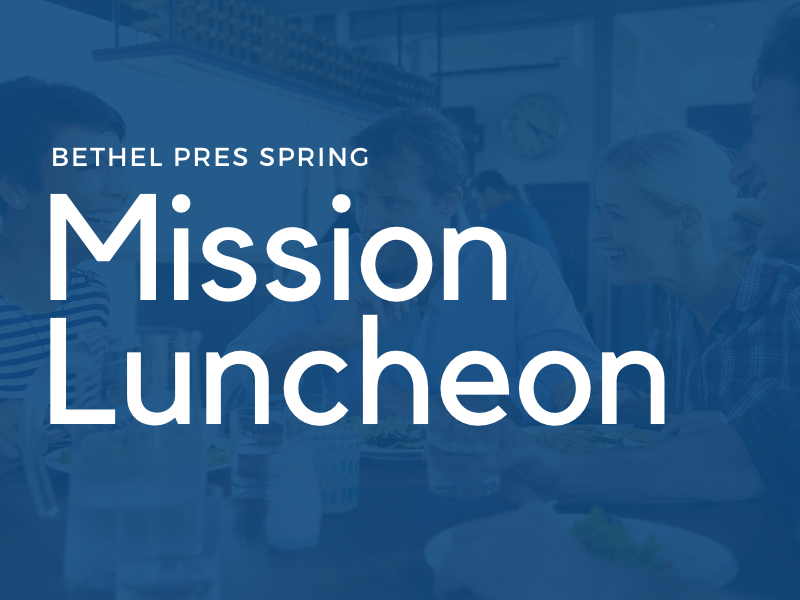 Spring Mission Lunch
Sunday, April 2
12:15 pm at Bethel
All are welcome to attend our upcoming Spring Mission Lunch* as we host Rev. Tresslyn Reed, the chaplain and spiritual care counselor at the Lower Lights Christian Health Center in Franklinton. Join us for a free light lunch and an opportunity to hear about this local ministry that is supported by our Bethel Missions budget.
Let us know you are coming by signing up in the Gathering Space at the Missions and Outreach Table or contacting the church office. Questions? office@bethelpres.org
*Bethel hosts quarterly lunches to highlight local ministries and individuals that are supported by our Bethel Missions Budget. All are encouraged to attend some where our Mission dollars are being invested.