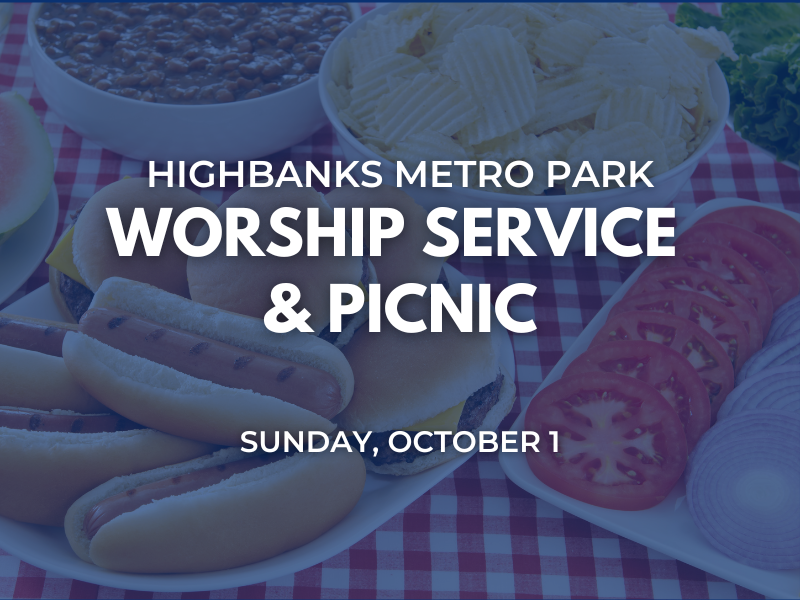 Highbanks Park Worship Service & Picnic
Starting at 10:30 AM
All are invited to our annual Highbanks Worship Service & Picnic as we take our Worship Service on the road! We will be hosting ONE* Combined Worship Service at Highbanks Metro Park Northern Shelter
(9466 Columbus Pike)
followed by a picnic lunch.
There will be plenty of games, fun, and food for the whole family, along with Graeter's Ice Cream. This event is open to the community. Follow the posted signs once in the park to find the Northern Shelter.
*Note: There will be no services in our building on that day.