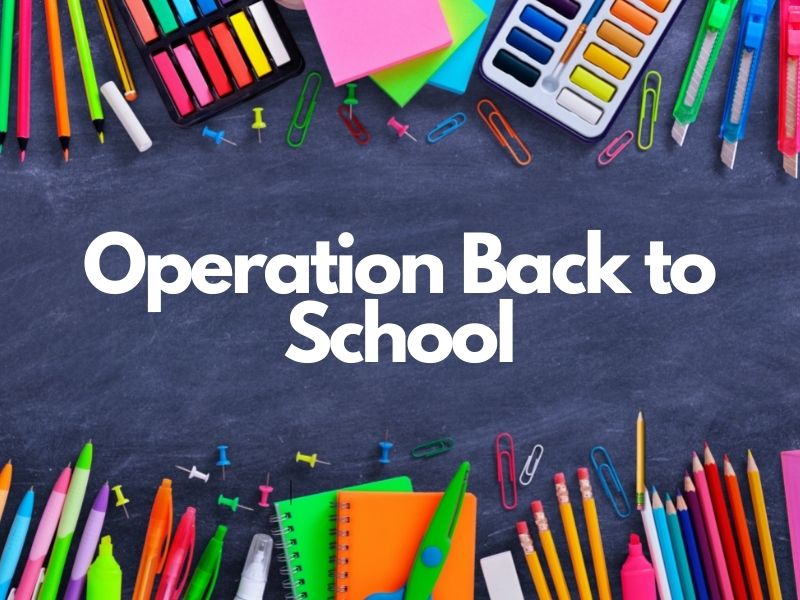 Operation Back to School
July 10 – August 14, 2022
at Bethel
Our annual Operation Back To School is here again!
The Deacons will be collecting school supplies for Bethel's partner schools from July 10 to August 14.
There will be receptacles in the Gathering Place for your donations. Monetary donations are also welcomed and may be given to the Office or marked and placed in the Offering Plate. Checks can be made payable to Bethel Presbyterian Church with "school supplies" in memo. All collected items will be delivered to schools the week of August 15.
We appreciate any and all donations. Thank you for helping us serve our community!
Crayola crayons (24 count)
Crayola Twistables
Crayola washable markers (broad or fine tip)
Colored pencils
#2 wooden pencils (sharpened)
Pens
Highlighters (yellow)
EXPO dry erase markers
Sharpies (black fine point)
Paper Mate pink pearl erasers
Glue sticks
Glue bottles
Plastic pocket folders (with or without prongs)
Wide ruled spiral notebooks
Wide ruled composition notebooks
Notebook paper
Fiskars scissors (Kids' 5" or 6")
Rulers
Storage bags (sandwich, quart or gallon size)
Antibacterial wipes
Boxes of Kleenex
Supply boxes
Calculators (basic or scientific)
Backpacks (all sizes)