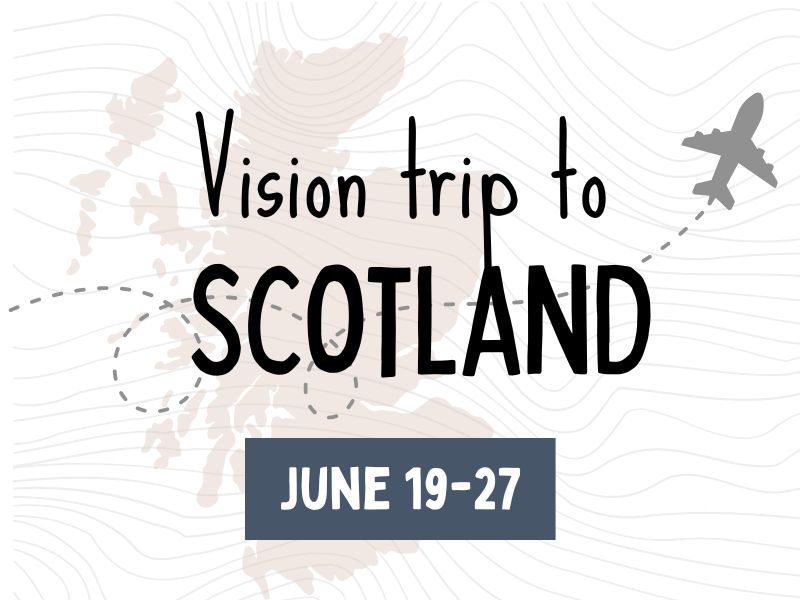 Vision trip to Scotland
Deadline to register: March 15
Our new soon-to-be Associate Pastor, Jennifer Cronk, will be leading a Mission Trip to Scotland June 19-27th.
This trip will give participants an opportunity to help church planters, Caleb and Summer Shocklie as they share the gospel in a post-Christian environment. We'll be practicing street evangelism, prayer walks, and winsomely sharing the gospel in a post-Christian context. We would love to have you join!
Total cost for the trip is currently estimated to be between $3,000-$3,500 which includes airfare, room, daily food, and transportation (minus day off). This amount will vary based on cost of airfare, etc. Registration is due March 15 with a $500 deposit is required by March 15th with the balance to be paid by April 12th.