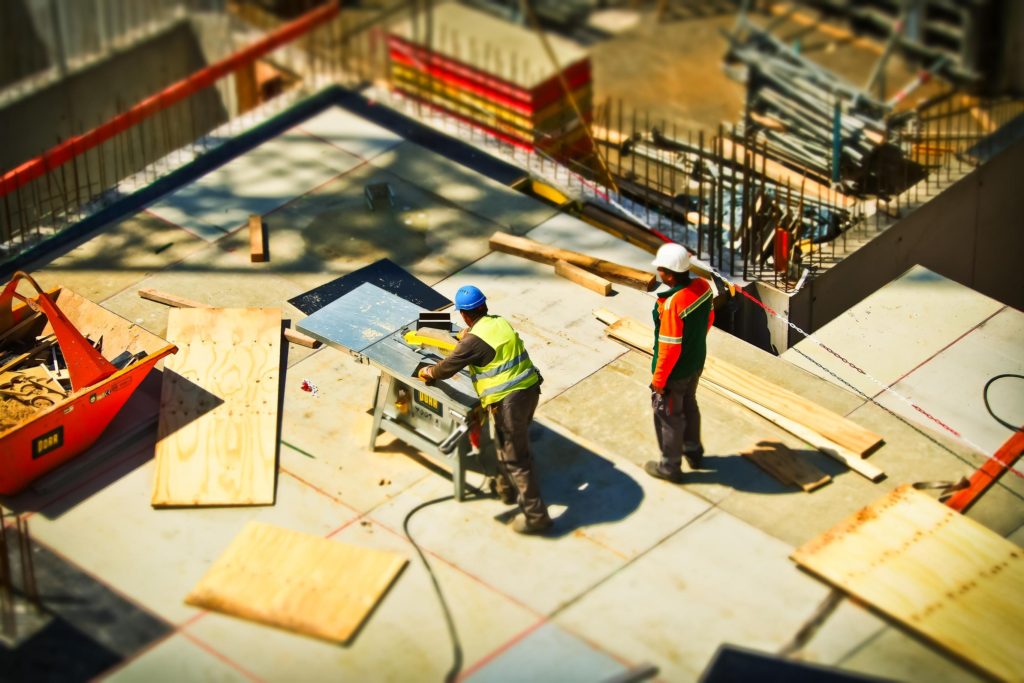 Here at Bethel there are dozens of ways that we serve the people around us whether it's inside the church, in our neighborhood, our city, our country, or the world. From working in the kitchen on Sunday mornings to building a house with Habitat for Humanity there is no shortage of ways to get involved and we would LOVE your help! If you have the itch to give back, shoot the office an email and find out what opportunities are currently available. We'll find out what you're passionate about and match you up with a group of like-minded people to help you serve where you'll serve best. Or, if you already have an idea where you might enjoy serving, here is a small sampling of opportunities that might pique your interest.
It's not always building houses. The common misconception is that service is always "out there". Mission trips to other countries and the like. But we believe that serving Christ is and should be a part of your everyday life. It's so important it's one quarter of how we define ourselves.
Serve Christ joyfully. How do you do that? Well, the Bible says that if we serve others it's like we're serving Christ Himself. Caring for children and the elderly, giving generously to the poor, making dinner for new parents, or building a house with Habitat for Humanity.
It all counts. And whether you want to serve those around you by helping out on Bethel's campus or join with others in going and serving the community or the world, we have something for you.
As Bethel members and friends respond to Christ's Great Commission by seeking to be "salt and light" to our neighborhoods, cities and states, and world the Bethel Missions Team serves as a conduit between the church community and those who are serving in the field across the world. It's our way to Live, Love, Serve, and Share. We challenge everyone, children to adults, to respond to God's love, grace, and mercy to them by answering His call to discipleship through prayer, service, tithe, and witness to others. Contributions to our Benevolence Fund currently go towards individuals and agencies involved in evangelism, medical mission, agricultural mission, affordable housing, literacy, ministry to students at all levels, faculty ministry, Bible translation, public health, and church renewal. Recently 5 of our members spent a week in Honduras with Total Health, a holistic medical mission with sites also in Nicaragua and El Salvador. Bethel plans to provide major support for a new Total Health clinic opening near San Salvador, the capital of El Salvador, starting in October '16. We hope to work with other Bethel Ministry Teams to enable our high school youth to go on a mission service trip in the near future, possibly to the new clinic in El Salvador. Several Bethel members volunteer regularly with Mid Ohio Habitat for Humanity, Lower Lights Ministries serving Franklinton just west of Columbus , and at Rachel's House for women re-entering the community from prison In the coming months we look forward to welcoming a number of our missionary friends back to Bethel for temporary home assignments. We are excited to hear stories of what God has done in far off places, and what He has done in their own lives as well. We are also planning the Christmas Card Party for missionaries in Nov. and the schedule for Salvation Army Red Kettle Bell Ringers in Dec. To hear more or for more information on supporting Mission work at Bethel, please contact Marge Ward at Missions@bethelpres.org.