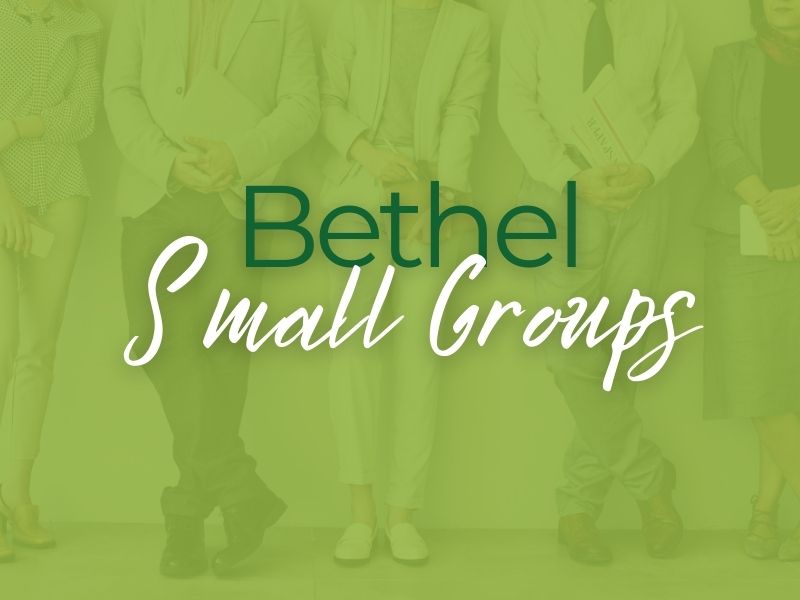 Bethel Small Groups
Lent Groups kicking off February 26, 2023
If you are looking for community & connection, join us for our upcoming Lent Small Groups. It's the perfect time to join as we begin our 6 week series Abiding: From Tent to Permanent. After Jesus was resurrected and went up to heaven, we were given God's permanent spirit, the Holy Spirit, to live in His believers. Come explore, within the context of other believers and seekers, what it means to have the Holy Spirit living in us and the impact it can have on your life.
Life is better with community
At Bethel, we believe that small groups are a way for you to connect with others in fellowship and accountability, unleash your spiritual gifts, and deepen your relationship with Jesus Christ.
Our small groups are designed to be multi-generational if possible, and we try to place folks into groups based on their preferred meeting day/time of the week.
All of our Small Groups strive to:
Study the Life of Christ by diving deep into Bible study and challenging each other to walk in the Lord's ways

Invest and Minister to one another, as well as the community abroad, through service and carrying out the Great Commission

Pray for one another, as well as any global or missional prayers that may arise

Listen to the Holy Spirit for discernment and guidance in their daily lives

Expect the Lord to continue to do amazing and wonderful things within the group and its participants, as well as within the church and community.