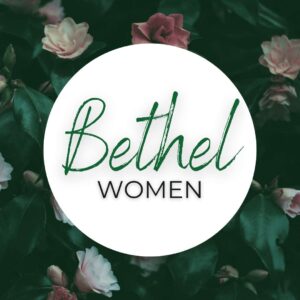 Bethel's Ministry for Women, or BMW for short, provides a place for women of all ages to experience friendship, service, and spiritual growth. For over 30 years, our Bible study ministry has contributed to women's spiritual depth and growth, as well as enduring friendships. Our other events include a Christmas Gift Exchange and a Movie Night. We provide support and assistance to Lower Lights Recovery women, as well as inviting them to join our events.
Our ministry allows us an opportunity to "Live Christ Relationally," deepening old friendships, and welcoming new ones. We would love for you to join us!
Planning Meeting
Bethel Pres Room 5/6
1st Saturday of the month
10:00 am
All women are invited to attend this monthly planning meeting.
Weekly Bible Study
Tuesdays, September 12 – October 24, 2023
9:00 am or 7:00 pm at Bethel
Offered in the Fall & Winter, women are invited to join for a time of studying the word together and fellowship. Each study, usually a video series or a book, is 6 – 9 weeks long.
For more information on our upcoming Fall Bible Study, click
here
.