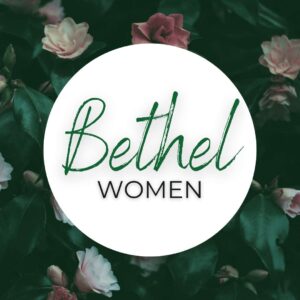 Bethel's Ministry for Women, or BMW for short, provides a place for women of all ages to experience friendship, service, and spiritual growth. These events include a Christmas Gift Exchange, Secret Pal reveal, Movie Night, and Women's Tea. We provide support and assistance to Lower Lights Recovery women, as well as inviting them to join our events.
Our ministry allows us an opportunity to "Live Christ Relationally," deepening old friendships, and welcoming new ones.
Planning Meeting
Bethel Pres Room 5/6
1st Saturday of the month
10:00 am
All women are invited to attend this monthly planning meeting.
Weekly Bible Study
Bethel Pres Room 5/6
Tuesday Morning or Night
9:00-11:00 am / 7:00-9:00 pm
Handcrafters
4th Saturday of the month

9:30 am – Noon
Fellowship Hall
The Bethel Handcrafters meet each month to work on projects together. We make baby receiving blankets, knitted and crocheted prayer shawls, walker bags, hats and scarves, and baby supplies for "Touching Little Lives". We have classes and are willing to teach others a new skill. Come and join us!