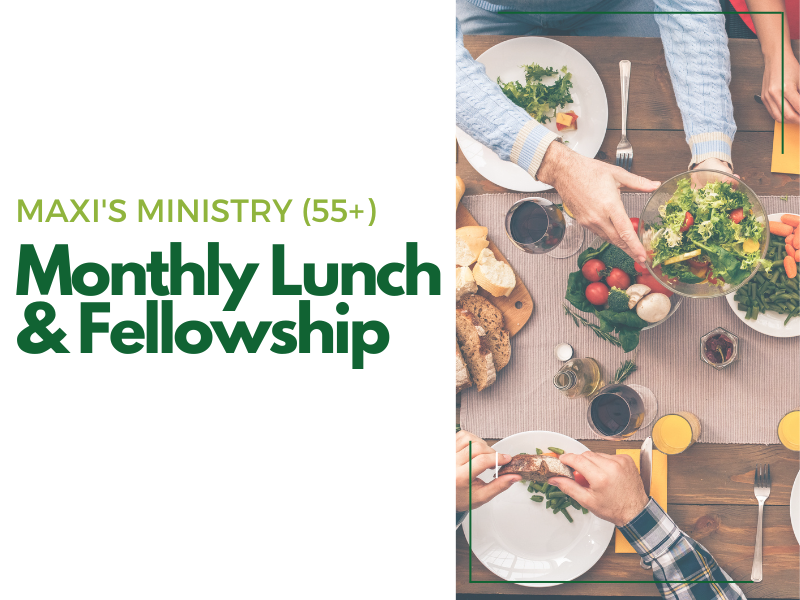 MAXI's Monthly Lunch
Third Thursday of Every Month
12:30 pm at Bethel
Our MAXI's Ministry* would like to invite you to gather with them for a prepared meal, fellowship, and short program. All ages are invited to attend. The cost is $10.00.
*Our MAXI'S Ministry is designed for those 55+ but all are welcome to attend. For more information on our MAXI'S Ministry, click
here
.
Upcoming Dates:
Thursday, October 19 at Bethel –
Program: Lynn Moran, speaking about her Haiti Ministry
Meal:
MAXIFest –
Brats, sauerkraut, German potato salad, baked bean. buns, cake, with cream puffs & pies
Please RSVP by Sunday, October 15.