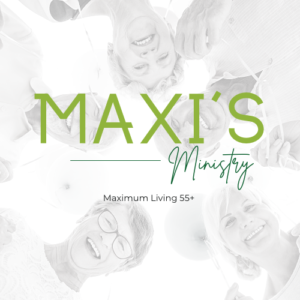 Our MAXIS: Bethel Maximum Living Adults Ministry is designed for those 55 or older, who are young at heart, interested in an active lifestyle or learning and experiencing new things, and socializing with other Christians.
Programs in the past have included OSU Don Scott Airport history and drones, Donate Life, Franklin Heights High School Choir, our own Bethel Folk Ensemble, Flights and the 6700 passengers that were diverted to Gander Newfoundland on 9/11/2001, and Habitat for Humanity local programs. We are excited about the lineup that we have in 2022!
Monthly Luncheon
Third Thursday of each month
12:30 pm at Bethel
Join us for this monthly fellowship that includes a served meal, devotion, and program. Click
here
for more information.